Unlike the traditional times when hospitals were required to increase the volume of physical capacity to meet the needs of their growing patient volumes, there has been a rising opportunity for digital transformation. Not only do the hospitals no longer have to seek out more physical capacity, but they could also keep track of every patient's needs and increase the workflow through the RTLS healthcare tracking technology.

Within these technological dynamics, Blueiot (Beijing) Technology Co. Ltd is quite experienced in providing comprehensive and effective RTLS solutions for hospitals and nursing homes, in response to the increasing needs for patient & staff tracking and medical equipment management. The wristband tags are worn by patients to collect real-time data about their temperature, heart rate, and other steps. This data was then transformed into a visualized dynamic interface on the Blueiot platforms.


Blueiot Positioning System is realized by a Bluetooth direction finding technology that is based on Bluetooth Core Specification v5.1. It uses the AoA (Angle of Arrival) positioning algorithm to reach the unique direction of the incoming wave and the position of the tag. Users, through this technology, experience high accuracy, high capacity, broad ecosystem, low power, low cost, and small size as an advantage.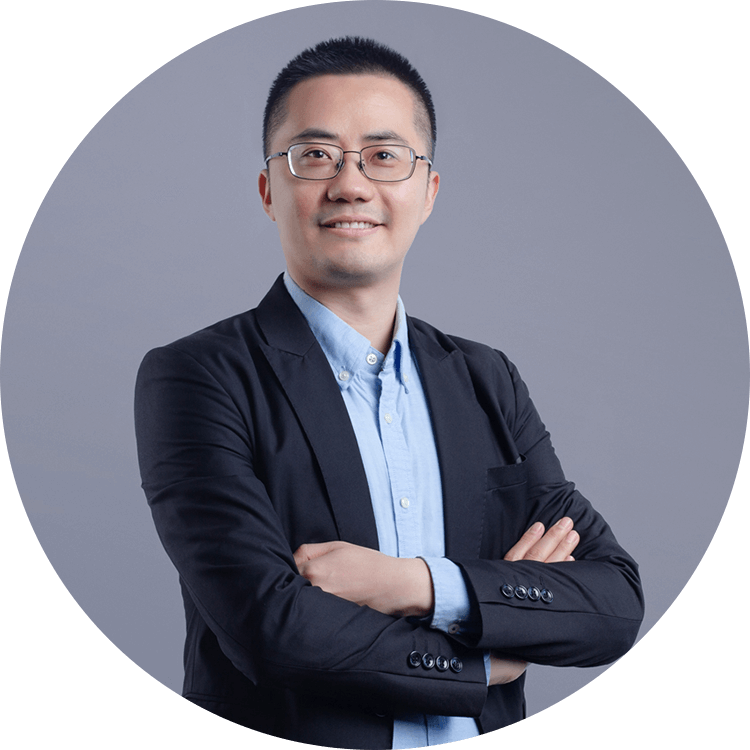 Darren Liu
In an interview with Insights Care, Darren Liu, Product Director shares his inspiration behind the successful application of Blueiot positioning system within the healthcare system today.
Following are the excerpts from the interview:
Please brief us about your company, its USP, and how it is currently positioned as one of the most reliable companies in the healthcare sector.
Blueiot is a high-tech company that specializes in high-precision indoor positioning technology. As early as the release of Bluetooth Core Specification v5.1 in 2019 and also as a Bluetooth SIG member, we apply the latest Bluetooth AoA technology to our RTLS products and solutions with a sub-meter accuracy, ten times higher than the traditional Bluetooth technology.


Blueiot has successfully exported our products to 50 countries and regions with our business partners and accumulated hundreds of project experiences, especially in the healthcare sector.
Tell us about your company's distinct offerings that are impacting the healthcare sector and its clients.

Accurate indoor positioning technology can be applied in hospitals for people and asset tracking, leading to higher efficiency, better service and lower cost.


For example, a national-level hospital located in the Nanshan district of Shenzhen City of China has deployed more than two thousand anchors realizing the full coverage of real-time tracking. Our system is used to track staff, patients and equipment to improve management efficiency.


It will record the time consumption of every step from the patient entering into hospital to the patient getting the proper treatment. After data accumulation and analysis, it could be used to reduce time consumption in the unnecessary step which may save more lives. Our partner develops a navigation app based on our system, so the app could help the patient to find the target medical department more effectively and staff could use the app to find patients when an emergency happened.

How has the adoption of advanced technologies impacted the company in advancing its solution and adapting to change?
The company has mass-produced Bluetooth AoA locating products since 2020 and become the second largest provider in this respect. With patented locating gateways, its locating system is compatible with all Bluetooth 4.0 or above tags and supports the high-precision locating service for both IoT tags and LBS phones.


During the past two years, we have completed the industrial solutions with the innovation of the technologies. However, the ecosystem of the Bluetooth AoA locating is not fully developed due to the unfamiliarity with RTLS technology in the market. Among all RTLS technologies, the development of some of them, like Bluetooth AoA positioning technology, is still at an early stage. Even globally, there are only a limited number of RTLS positioning solution providers. So the market has not fully understood its value and the ecosystem still needs further development. Now Blueiot provides an open AoA-based ecosystem and we are looking for more partners to co-build this ecosystem and promote the development of the positioning industry.

What efforts do you take to ensure productivity across the team at your company?
Team management and improving team efficiency and productivity have always been one of the concerns of the enterprise leader. I think that efficiency is just an indicator of achieving an outcome or company goal. Achieving the goal is the key.


First of all, the company goals should be formulated according to actual conditions, and the full responsibility should be clarified to carry out the goals and meet reasonable deadlines. In the process of management, it is particularly important to cultivate the work planning ability and deadline management of the team and employees.

As a successful RTLS Solution Provider, what would be your advice to the budding entrepreneurs and enthusiasts who aspire to venture into this niche?


High-precision real-time location technology is an important component of informatization and intelligent technology.


For someone who would like to venture into this niche, I think, first of all, you should have a basic understanding and curiosity about new technology and its application in different kinds of industries and basic knowledge about its solutions. Secondly, one excellent team should be organized and great quality products should be produced.

How do you envision scaling your company's operations in 2023 and beyond?
We have successfully exported our products to 50 countries and regions with our business partners and accumulated hundreds of project experiences. From the very beginning, Implementing the Strategy of globalization is the major strategy in targeting the indoor locating market.


Based on our strategy, I think by the end of 2025, we aim to be the #1 indoor locating product and solution provider. With the highest market share, Blueiot will become the preferred brand in the indoor locating industry and a company with wider business coverage, which finally will become the most trusted location IoT enterprise globally. Yet, we highly value overseas markets. We recruit global distributors, and agents and set up a dedicated team to explore overseas markets.

Please give us a few testimonials of your clients/customers and a list of awards/recognitions that accurately highlight your organization's position in the market.
"We believe BlueIoT plays an important role in AoA solution design and deployment, the optimization of their algorithm can make customers enjoy the precise location service of BLE and fast commercialization."


—Leon Wu, Regional Sales Manager, North&East China, Nordic Semiconductor


"We are delighted to welcome Blueiot to the Industry IoT Consortium," said Stephen Mellor, CTO, of IIC. "Their knowledge and experience with Bluetooth in various industries will help our members as we work to help businesses all over the world with digital transformation."


—Stephen Mellor, CTO, IIC


"The global indoor location market size is set to grow at a CAGR of 22.9% by 2026…Blueiot has an open and broad ecosystem and is dedicated to forming partnerships with various organizations within the Bluetooth AoA field and tag supplies to enhance its product offerings."


—IoT Intelligence Report, IoT community
From:https://insightscare.com/blueiot-beijing-technology-co-ltd-comprehensive-tracking-solution-to-effective-patient-care/